Dental Implants Torrance
Dental implants are replacement tooth roots which provide a strong base for fixed or removable teeth. If you have suffered tooth loss due to tooth decay, gum disease or an injury you can opt for dental implants rather than bridges or dentures. If you need to replace one, a few or even all of your teeth visit a periodontist at our practice, LOBO, DDS to get expert advice on the best treatment plan for you. Since dental implants can be quite invasive and require bone for support, you will need to be in excellent general and dental health to qualify for implants.
There are two types of dental implants that you can get; endosteal or in the bone and subperiosteal or on the bone implants. Endosteal implants are the most common ones and are used for patients who need an alternative to bridges and dentures. They require screws, cylinders or blades to be surgically placed in the jawbone. Subperiosteal implants are best for people who cannot wear dentures and do not have enough bone width. These implants are placed on the jaw and the prosthetic tooth is held with metal posts inserted through the gum. Your periodontist will examine and determine the best course of action regarding your oral health after consulting with you and your dentist and then perform the procedure.
Be proud of your smile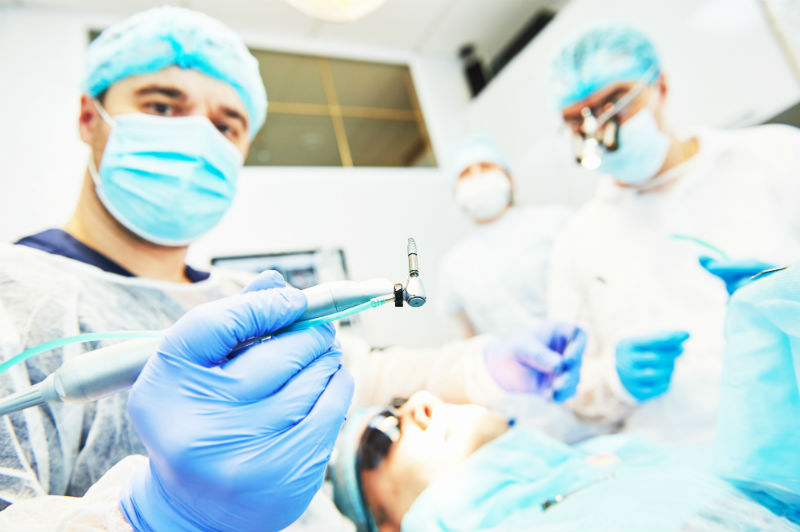 Dental implants provide numerous advantages over other treatment options when it comes to missing teeth. Since dental implants are made to match your natural teeth and are fused with the bone they look better than dentures or bridges and do not require adhesives to be worn since they are fixed. Dental implants also fit your gums better so you can enjoy improved speech, comfort and eat more comfortably.
Get your confidence back along with your beautiful smile; visit our office today!